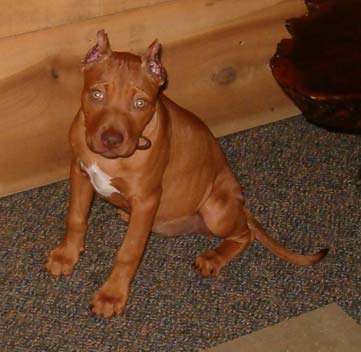 As a Pup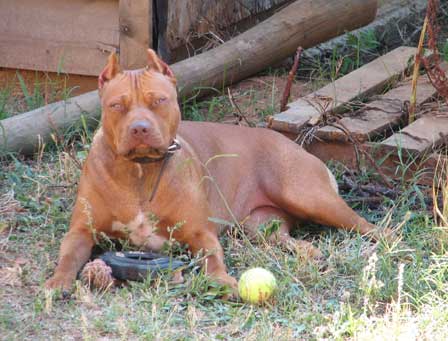 Now
Female
Red, Red Nose American Pit Bull Terrier
60 pounds
20 inches tall
Birth Date: 4/12/2005
Sadie has been retired from breeding.
Sadie's Pedigree
Dual registered with both the UKC and the ADBA
Sadie is a playful, prankster, who loves to play. She has a wonderful temperament and tries to keep the peace amongst the pack. She is a beautiful red nose, very athletic and agile. Though Sadie is a game dog, she loves people and children. Sadie,is dual registered UKC and ADBA. Sadie, has the conformation, she's smooth and tight with great muscle definition, along with her obedience she will make a great show dog.

Copyright 2006 © AJ's Reds These pages and graphics may not be published in any manner without the written permission of AJ's Reds. Website Designed By: Working Dog Web Design